Although Nohbhodi now owns over four hundred NFTs, what really draws us to his collection is his aesthetic.
His twitter profile reads like a wish-list for your daughter's coolest date – "surfing, consciousness, NFTs, psychonaut, the brain, art, big history, nature, crypto, foraging, cooking, mixology". But while his interests are vast, his NFT collection has a clear surfer-degen-slacker style which makes it stand out in the digital noise.
From early XCOPY collaborations to psychedelic crucifixions, we couldn't wait to hear more….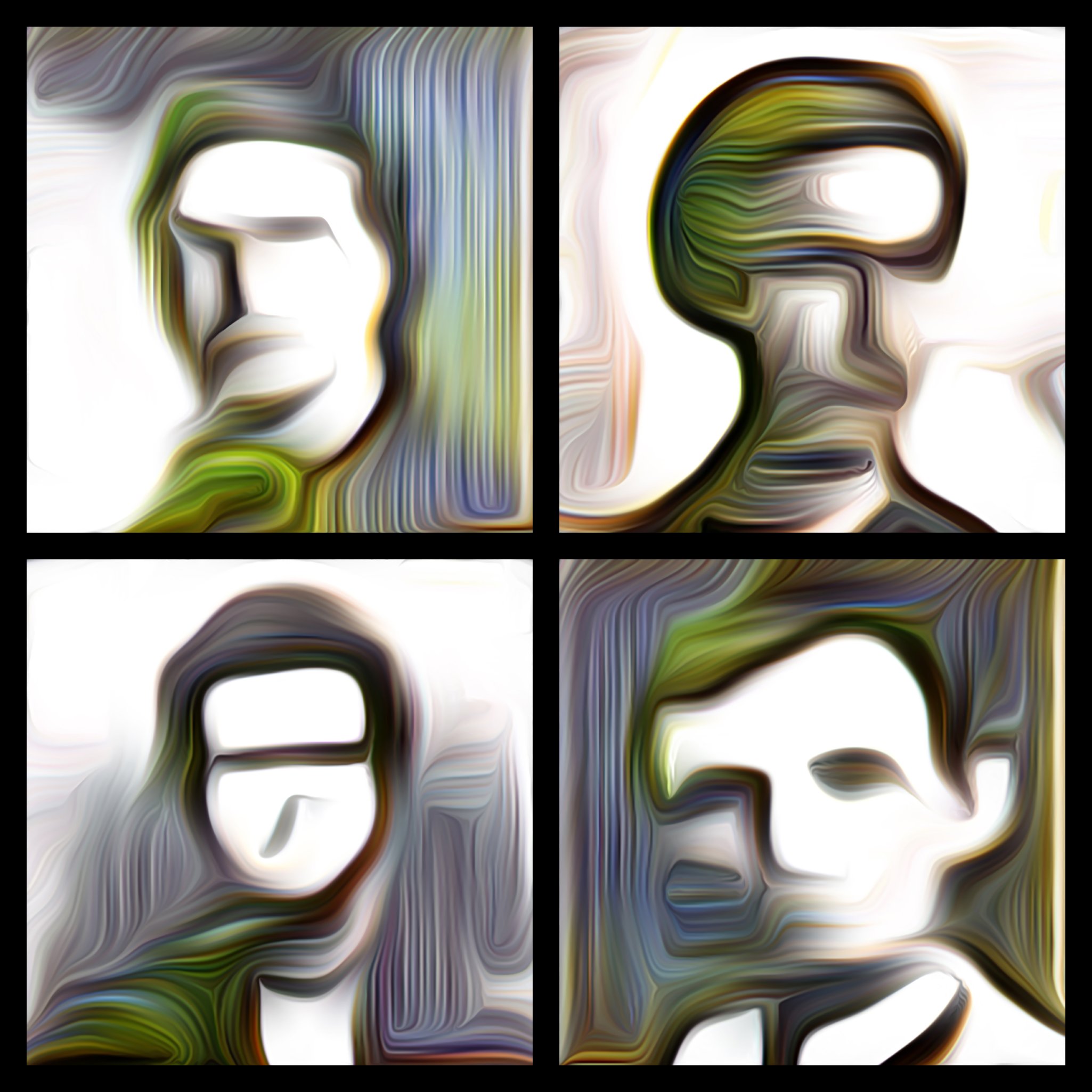 So, who is Nohbhodi?
I'm a person with way too many interests. I've also been a long time collector of all kinds of stuff – mini soaps from hotels and planes from when I was a kid, record albums, coins, early American paintings, classical Chinese ceramics, world antiquities and surfboards… just to name a few!
Approximately five years ago I became seriously interested in the computational and societal aspects of various cryptoassets. This eventually led me to NFTs about one year ago – which, at this point, weirdly seems like decades ago!
A 'Psychedelic Crucifixion' down the NFT rabbit hole
When I first discovered NFTs, as happens to many of us, I fell deep down the rabbit hole and spent hours a day for weeks on end exploring one artist or style which lead to another, and another ad infinitum.
The first NFT I collected was Psychedelic Crucifixion by Shivansh Rawat. I was drawn in by the intense psychedelic animation, the beautiful colors and the zany message. To me this purchase is emblematic of the power of NFTs –- looking through thousands of amazing images, picking an original artwork I loved, then purchasing it in a secure and frictionless way from a young artist in a small city on the other side of the world.
The blockchain and twitter collapsed space and time.
Print infinite fiat money to spend on plastic things!
I have close to four hundred NFTs so it's not easy to pick a favorite, but I can whittle things down to two amazing pieces.
The first is Infinite CONSUME! by Carlos Marcialt in collaboration with XCOPY. I love the masterfully done infinity room by Carlos, his freakish walking spirit and the raw punk- flamey, fly-infested edginess of XCOPY.
The message: "It's the most wonderful time of the year… to print infinite fiat money to spend on plastic things! Best wishes, Carlos & XCOPY." This captures the crypto-informed view of devaluing fiat currency, combined with our Western overconsumption of plastic crap that is destroying our environment. So very meme-rich!
Everything has its costs and its sacrifices
The second meaningful piece is Fleshtrap by XCOPY. To me this is what I wanted most in an XCOPY – the original Superrare contract, glitchy, raw, full on herky-jerky movement, skulls and intense colors.
The message reads, "Welcome to Utopia. You still owe for the flesh." How many times do people think they have made it to some special place scot-free, only to be reminded that everything in life has its costs and its sacrifices?
Perhaps these costs and sacrifices will be part of our new collective experience. I mean the potentially risky experience of entering the metaverse and detaching further from the physical world that surrounds us…
The best advice I received as a collector?
Get on NFT twitter and follow various artists and collectors in order to hear a wide range of views. Look at as much art of different types as possible. This is highly recommended advice as it worked for me!
Advice I'd give to a new NFT collector?
NFTs can be poetry, music, visual art or any combination of these and more. Visual NFTs can be roughly broken down into 1/1s, PFPs and generative series. I've focused on the visual 1/1s.
I'd recommend diversifying in variety and cost, but sticking with what you love and what you can afford to hold on to. You don't want to be forced to sell at a time which may be suboptimal market-wise. Go into it for the love of art and collecting, not to make money. There's nothing wrong with making money and it may naturally happen, but it takes a different set of skills, timing and more experience.
On 1/1 NFT pieces and collecting generative art
Get to know the artists through twitter and interact with them and other collectors. With regards to 1/1 pieces the premium market place I use on Ethereum is Superrare.com. If you buy newly emerging artists that you love at low prices, you'll always have the enjoyment of the art and some may appreciate greatly in value.
With Generative art, I use Artblocks.io as the premium site but only mint if you're happy with whatever you get – don't bank on lucking out on some rare variant.
PFP NFTs are largely about community
PFPs are most frequently purchased on Opensea.io and are largely about the community so spend time in the relevant Discord groups to assess if you like the vibe. Also check out if their community is strong.
Statistics from Opensea on liquidity, trends and number of holders are also very helpful.
It's an NFT marathon my frens, not a sprint!
I think we're only in the early stages of NFT adoption. Don't get too caught up in the FOMO and overextend yourself physically and financially. NFTs are super-engaging, exciting and kinda addictive!
Due the variety of what's out there, there's something in NFTs for everyone. The whole space moves so fast and with so much going on that one day in NFT-land can seem like a month IRL (in real life).
Pace yourself, get enough sleep, take breaks and keep yourself healthy – It's a marathon my frens, not a sprint!
For more on Nohbhodi's work and collection, follow @nohbhodi. For regular collector events, invitations and previews follow Orica on twitter or subscribe to our mailing list below.
Subscribe to The Collector mailing list
Follow the NFT artists mentioned in this feature: