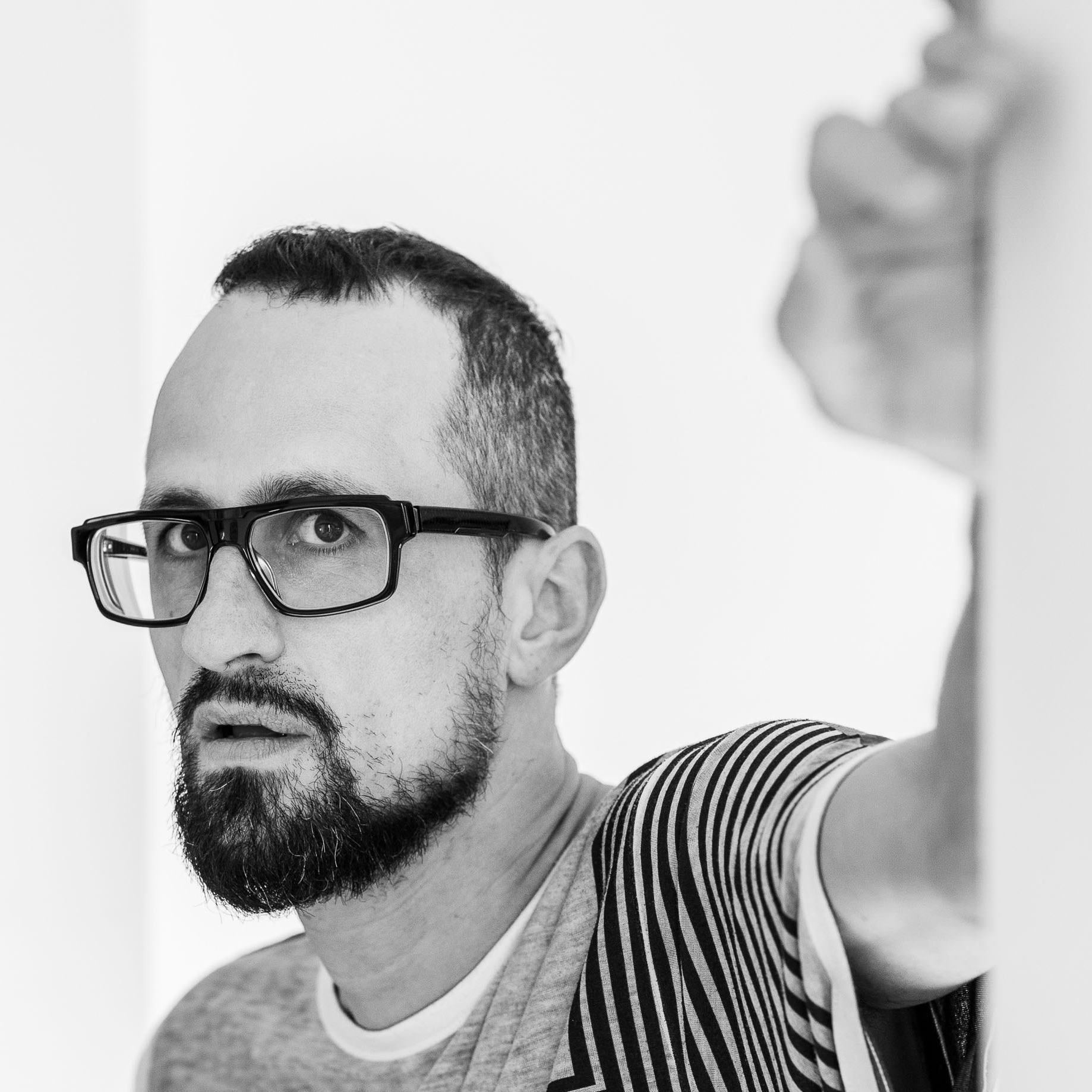 Mattia Cuttini is an NFT enigma. Top galleries say he's 'intersecting graphic design and blockchain', but his cutting-edge artwork and prolific collecting reveals a whole lot more.
This Italian artist-technologist-collector is bridging the analogue and digital. And he's bringing a new generation of NFT artists with him.
"The beauty of NFTs is like nothing before. It's like creating with something liquid that you can change every day," Mattia explains. "If everyone is collecting the same thing, there's no point for me… you need to feel a piece with your soul."
We caught up with Mattia in Paris on the eve of his talk for the Museum of Crypto Art, and we asked him to tell us more…
So, who is Mattia Cuttini?
I like to say that I've been driven by curiosity since 1979, but in the last few years I found out that I am an artist.
I began by making art for crypto. Then I reinvested 80% of everything I sold into collecting other pieces. It's why I am here with you now as a collector. (Editors note: Mattia has invested over 32ETH on KnownOrigin alone). I describe myself primarily as an artist because I started collecting because of the art.
I am also an analogue guy who is now digital. As an artist I use a lot of physical things like rubber stamps and inks, and then I use technology like AI to create generative, exploratory works.
He told me three times to tokenise
A friend of mine said to me that I should tokenise what I was doing as an artist. He told me once, then twice, then three times, and so finally I opened a metamask wallet, converted some Bitcoin into Ethereum and started tokenise.
This was in 2018, and since then, so much has happened in the space. I soon found out that I can make a living from my art (so lucky!).
Artists in the NFT Middle Ages
I've thought about the first NFT I bought, and I suppose it must have been 'Cells' by oficinastk.
Back in 2018, in the NFT Middle Ages, we were this bunch of artists, always connected. We talked about art, buying, selling and collecting, and trying to find new ways to use the new media. Because that's what it is – it's a new media and the beauty of it is like nothing before. We experimented a lot and we are still experimenting.
So I came across oficinastk's work, and saw that he was doing these simple things – very close to what I was doing. And my first thought was to sell enough of my work so that I could buy his art!
This piece is not mine anymore but I own other oficinastk pieces. If my first NFT wasn't this particular piece by oficinastk, it would have been another. I'm still in a good relationship with oficinastk and we continue to collaborate.
If it is beautiful, alright, I want it
My favourite NFT is this one, F33D by Jesse Draxler. Jessie came from the conventional art and design system, and in very few months became a good NFT artist too.
I happy with this NFT because it somehow combines the new with the old. This bridge, between the old and new, fascinates me. So even if it is a static image, not 3D or in the fashion of NFTs these days, I love it so much.
I suppose the picture was made using both digital and analogue techniques, but honestly I don't know. When I started this NFT journey, I got used to asking myself 'well, what is this and which font is that' but now I don't really care.
If it is beautiful, alright, I want it.
NFT collecting is a wheel
I don't have more pieces by Jesse Draxler in my collection as the works now aren't cheap. They are so beautiful.
If someone offers me a lot of money, maybe I will sell this piece and buy more art. NFT collecting is like a wheel – I can sell big pieces to buy more small pieces. I am an artist to so I understand when artists need money. On Tezos I'm investing 100% of what I am making on buying other pieces.
The best advice I've received?
I suppose that you don't have to focus on who is the artist behind the art. If the artwork catches your eye and you feel the piece with your soul, then that piece is made for you.
I read this advice somewhere and it's still the main thing for me. It's all too easy to go with the hype, Try to be a true collector by focusing on what you like. By doing so, you make your collection different and this difference is the beauty of the space.
If everyone is collecting the same thing, there's no point for me.
Advice I'd give to new collectors?
The only advice I'd give would be to collect what you really like.
You don't have to use all the crayons in your box
I really like black and white. I have an addiction. In fact, when SuperRare was filling with all this colour in the early days of NFTs, I created a work called 'Too Much Color'. So yes, this is my problem with NFT art – I like black and white.
When I was at school, there was this phrase that my art teacher used to tell us: "You don't have to use all the crayons in your box". I suppose this realisation is still working its way through me.
For more on Mattia's work and collection, follow @MattiaC. For regular collector events, invitations and previews follow Orica on twitter or subscribe to our mailing list below.
Subscribe to The Collector mailing list
Follow the NFT artists mentioned in this feature: